We take this opportunity to remember those who have been a part of us and continue to live in our memories…
Karl Mason
Aug 12, 1954—July 30, 2005
Numerologist, Author, Actor , Musician, Teacher Adventurer. He called himself the "Psychic with the Bar Napkin," as that is how long it took him to work out the pinnacles and challenges of a person's birth numbers.
Karl was born in Corpus Christi, TX, and graduated from U of H in Houston. He married Marva Boehm Mason, in 1991. They lived in Los Angeles from December 1991—January 1994, where Karl began working various psychic lines, writing his book on Numerology, various writing assignments for actress Sally Kirkland, and working on several films as an extra, including the role of the drummer in Ricky Nelson's band in the premier episode of "What Happened" . He also had a bit part in the HBO TV movie "Mastergate" and a Kung Fu movie, and others.
While in California, Karl had a weekly call-in radio on talk show in Reno, Nevada. He has also been a guest of Houston KBXX- FM's morning show with Robert Scorpio. Upon returning to Houston in 1994, Karl resumed substitute teaching at various HISD and Spring Branch public schools, but his favorites were assignments at the "delinquent" schools. He continued his work on various psychic lines, and worked local psychic fairs, and many parties and events.
Karl had numerous phone clients from around the country, and had a steady phone clientele who liked his brand of wit, intuition, and problem-solving . He loved music, especially Cream, Eric Clapton, Santana, Carlos Joabim, Satie, Billy Vera & The Beaters, The Rolling Stones. He loved political literature, and was most recently studying Sanskrit.
Karl is survived by his mother, Helen Boron Gonzalez, sister , Anna Cantu, and husband John Cantu, all of Pflugerville TX, and ex-wife and best friend, Marva Boehm Mason, of Houston, and his two precious kitties, Mattie and Cream.
Special appreciation goes to Grant Gudmundson of Salt Lake City, who flew in to Houston espcecially to lead the guided meditation at Karl's Celebration of Life on Saturday, August 6 at the close of the psychic fair. God Speed along your new journey, Karl, and take with you all the love I have to give you.
Karl lost his battle with Juvenile Diabetes. He fought and won 4 episodes of doctors wanting to amputate his feet or more, and struggling with the long road of years for his feet to recover without amputation. The family requests that you acquaint yourself with this disease to prevent you and your loved ones fighting the same battle that Karl has fought since age 12.
Jo Ann Roussel Myers Hamilton
Oct 11, 1938 – Nov 15, 2009
Jo Ann was born in Michigan and came to Texas as a young adult. She had four children, Julie, Mark, Jerry and Roxanne, two brothers, Don and Craig, sister Connie, 8 grandchildren, 5 great-grandchildren, and one on the way.
During her 30's, she entered competitive dance and was the Belle of the Ball. She worked as a hairdresser for many years, and opened Lotusland where she sold her metaphysical gifts, Tarot cards, incense, books, crystals, jewelry, and whatever else came along. She joined the Psychic Fair and held a booth there for years until her death in 2009, selling her various metaphysical wares. JoAnn also worked as a vendor at Trader's Village for several years until selling her booth there.
She loved to sneak off to Coushatta Indian Reservation in Louisiana whenever she could to ptry her hand at the slot machines.
Above all, she loved her family and friends. She took care of her mother until her mother passed in the mid 1990's. She was very close to her brother, Russell Roussel, who preceded her in death. One friend in particular, who preceded her in death is Eugene Villalobos. Now, she is on the other side of life and able to engage once again in the mischeviousness they often got into. They were great friends, and he tried to escape the many times he would end up fixing her vehicle so she would be back on the road again. It was as though if Eugene was anywhere around, JoAnn's vehicle would break down just to give him another opportunity to put it back together. Once, he had promised to take JoAnn and a friend of hers to Arkansas to dig for crystals and backed out on the morning they were to leave out of fear that her vehicle wouldn't make the trip and he would be stuck repairing it. Taht's what you get for being a good mechanic.
JoAnn will be missed by all who knew and loved her. She touched every soul she met. Her family will hold a memorial service in her honor after Thanksgiving.
Jennifer Bobbitt
1957-Aug 12, 2009
Jennifer was one of my closest friends since I moved back to Houston from Los Angeles in January 1994. From the moment we met, we were connected. In later years, we discovered that when I first moved to Houston back in 1974, we both lived in the same apartment complex, in the same building, parked in the same place, but never met. Again, we worked only about 3 blocks from each other and pounded the sidewalks between our two workplaces, and yet, never met…. Until January 1994, when I came back to Houston from L.A. I was doing palmistry and astrology readings at Centerpoint Project in Houston, and we had a hard time separating that day. We just kept talking and talking, and it didn't stop until she drew her last breath yesterday, Wednesday, August 12, 2009, at the hospice in Conroe TX.
Jennifer attended my astrology, tarot, palmistry classes and was a pure challenge for any teacher. While astrology teachers will tell you that have to practically bribe students to do any homework at all, not only did Jennifer do the assigned work, but she would return each week having read a couple of intense advanced astrology books and wanted to discuss them. It left all the other students in the dust, while I loved it because I was able to really do the astrology I wanted to do because I had a serious student interested in the same direction of astrology. We attended so many workshops together and continued our learning journey. We always compared notes, shared ideas, concepts, sometimes disagreed but it always provided insights for discovery.
Jennifer, I will personally miss you, our debates, discussions, and our journey together. Obviously, the Universe had other plans for both of us to take you on a separate journey at this time. Its also very interesting to me that you chose to transcend this planet on the same day as Karl's birthday, August 12, within a half hour of his birth time. The two of you were close and often exchanged ideas. I remember so well when we would discuss things, and I can still hear your voice say "I wonder what Karl would think about this." You had many exchanges of thought with Karl and he always gave you things to ponder about, and you loved his "hit me between the eyes" approach where he minced no words, just telling it like it was. Both of your Virgo risings loved that!
Jennifer joined all the national astrology organizations, NCGR, ISAR, OPA, and others, and was working on her certification.
J W Lorentz, November 4, 1950 – May 26, 2015
Houston's metaphysical, spiritual and musical community has lost J W Lorentz this week.
I've known JW since the early 90's and he was always a big supporter and encourager. He belonged to many metaphysical and spiritual groups over the years and taught and attended many classes. He was also a musician and organized many musical gatherings at local showcases.
I first met JW at Centerpoint Project when I returned to Houston from two years in Los Angeles.   I started attending psychic fairs at Centerpoint and JW was always there, helping out where he could.   When I started managing their fairs, he helped out selling tickets, checking on reader availability, clean up.  Nothing was too daunting for him.   He pitched in wherever and always with a smile.  He encouraged me to start my own fairs and break away, which I did.   He brought friends to the fairs, paid for their readings, supported our readers and vendors by purchasing their products and spreading the word.
If someone needed transportation, JW gave them a ride or loaned them a car.   He made donations to worthy causes.   He aided others with their marketing plans and helped them to execute it.   I recall him showing up many times with white index cards after giving thought to the most feasible game plan.   JW did whatever was necessary to help someone get back on their feet after hard times.   He was always there to listen and found a way to help others find answers to their dilemmas.   He was definitely a marketer, intrepreneur, and positive thinker.
The last time I saw JW was a few weeks before his death.   He came to the fair and surprised me and one of the readers with lunch from one of his favorite eating places near his apartment because he said he knew it was difficult for us to get lunch in the middle of the day.  He was always kind and thoughtful.
I remember many times meeting him st a Denny's late at night when he got off work to have coffee and talk.   There were also many evenings I met him at various coffee shops to listen to music and talk.  I'm sure all his many friends have stories and memories of the bonds they created with JW.
When there was a class he wanted to take, he would round up students to make sure the teacher had enough students to fill the class.   He bought books, paid for other's tuition.  He frequented many of the spiritual organizations in Houston in his quest for knowledge.   One of his great curiosities was the study of Remote Viewing and he practiced this concept with friends to see how it worked.   His interests and curiosities were many.
Music was one of JW's main loves in life and he had endless energy getting musicians together and finding venues for them to play.  This was just one more way his energy helped others to find their voice.
His energy and willingness to help will be missed by those who knew him.
Arthur Douet, April 12, 1937 – December 31, 2013
http://www.pinterest.com/sunmanor/arthur-douet-memorial/
CREAM, 18 years old
Cream — Nov 8, 1994 – March 5, 2012
Cream was born on November 8, 1994, the first of a litter of four, and one of two in the litter which were champagne colored.   Cream was named after the 70's rock band, Cream.  His littermate, also champagne colored, was Ginger, named for the drummer Ginger Baker, whom we also called Grunge Dog.   Ginger was afraid of the sunlight and both he and Cream had no interest in the outdoors.   Ginger was muscular where Cream was soft and squishy.
We lost Ginger, and Squeaky (another littermate) and mom Shiva within 18 months of birth.  When Cream was 6-7 years old, we almost lost him to anemia and  a liver infection, but the vet tried a blood transfusion of half cow and half cat blood, and he made a miraculous recovery and lived another healthy 12 years.
From the beginning of his birth, Cream was MY cat.  He had the most beautiful champagne fur which looked like spun gold and just glistened, with beautiful blue eyes.   He was so sweet, and I often said that Cream had the personality of a tiara and pink tu-tu, where Mattie needed a motorcycle and black leather jacket.   When Karl died, the two remaining cats came to live with me and Cream immediately sought the nice comfy bed and hardly ever left it.   He slept, ate, and slept some more.
They quickly adapted from the outdoor litter box to an electric litter box, on sale cat food to Kitty Kaviar (dried bonita flakes) and whatever their palates desired, occasional runs to Long John Silvers, beef and chicken fajita meat, hamburgers, boiled or rotisserie chicken, a cushy mattress, climate controlled environment and protection from the great outdoors.   They adjusted quite well.
Cream loved soft plump pillows and would fall into slumber in the strangest positions resembling a contortion artist, and could sleep through anything.   He didn't like being disturbed from his sleeping positions but would go right back to sleep.   He was the sweetest cat I ever had and, in his earlier years, was only affectionate when he was hungry.   After Mattie passed away, Cream became more affectionate and loved being on my lap at night.
All Cream's life, Mattie would love to clench him at his neck, and Cream learned not to move.   Mattie would chase him up into the box springs and then stand guard on him.   Yet, those moments were rare and then you would find the two of them curled up with each other sound asleep like the loving siblings they were.
During the past few weeks, Cream went to work with me, and laid in his carrier in the chair next to me.   He would often venture out down the hall and even found a rattan basket in the bathroom that he claimed as his, crawling in and taking a nap.   I often held him with my left hand and arm, and typed with my right hand.   He just slept in my arms and was happy going to work with me.
Sweet baby Cream, I was there when you took your first breath, opened your eyes, took your first step, sounded your first meow, and I was there for your final breath.   I remember when you hated a bath when you were a kitten covered in dirt from outside, and when you and your siblings all got on top of the glass table at the same time and the glass top came tumbling down in billions of pieces, but none of you were  hurt.  You were the one who loved to get into the toilet paper roll for excitement, while Mattie loved the Great Outdoors, and Squeaky tore into the bottom of paper bags of cat food.  There were so many special moments with all of you.
I am so fortunate to have had him for so many years.
His final day was Monday, March 5, when he made his final exhale of breath in my arms at 3:30 am.   Good night, sweet baby Cream.
Mattie – Nov 8, 1994 – Dec 28, 2010
Mattie attended all my classes and greeted every person coming to my home  in the past 5-1/2 years.   It was difficult to ignore him and he wanted to be part of everything  that took place.   If the door bell rang, it was obviously for him…. Mr. Personality.
Mattie was born Matilda, thinking he was a she, in a litter of four precious kittens, the first two champagne white, and the second two, grey/brown striped/spotted.   Their mom was Shiva, Goddess of Destruction of Creator of Life, who came into our lives as a baby under-nourished kitten from the streets of L.A. when Karl and I lived in West Hollywood in the early 90?s.   Shiva had her own heritage of being an unusual cat.   She was tiny and smaller than most, who went everywhere in my purse, and often rode in the rear or front windshield of the car or on Karl's shoulder where her ears could flap in the wind down the highway blazing the trail from L.A. to Vegas, Reno, or the Grand Canyon.   Little did that little kitty know when she came home that day in the palm of Karl's hand the life she was destined to lead.
Shiva had a first litter of four kittens where they all died within the first week or so.   Then, another litter came of four, and all lived.    The first two were champagne colored with thousands of hues of ivory and gold, named Cream and Ginger, named after the rock back Cream and drummer Ginger Baker.   Ginger was afraid of the sunlight and terrified when the front door of our apartment opened.   Somehow, Karl started calling him Grundge Dog.   Ginger was very muscular, where Cream was like the softest marshmallow.      The second two were grey/brown striped and spotted, Matilda and Squeaky.   Thinking Matilda was a female, his name was changed to Mattie upon learning he was being neutered instead of spayed.    Squeaky was the only female in the litter, and very tiny like her mom, Shiva.   Squeaky was the first to develop a great set of lungs, sense of curiosity, and venturing out of the box to see where life would take her.
Ginger died at less than two years old from kidney issues.   Shiva died the following day of a broken heart.    Squeaky died at about five years of diabetes.   Before their deaths, they all managed to equally participate in exploring a glass dining room table to where it fell to the ground into zillions of glass pieces, making a thundering noise in the middle of the night.   I'm sure that Mattie led the pack.   Often when Karl's back was turned, and on the phone, Mattie would help himself to a tall glass of iced tea, Diet Coke, or any other beverage on the table.   He was fascinated with ice and straws.
The legacy of Mattie lives on.   As I remember some of the highlights of his life, he was the most intelligent reasoning cats I have ever encountered.   Karl, being a juvenile diabetic, often went into low blood sugar episodes.   If no one else was home to attend to Karl, Mattie would go out into the parking lot to find help.   The final time that Karl went into a low blood sugar episode, I found him on the sofa with Mattie perched on his chest watching every breath.    There always seemed to be some higher intelligence in Mattie so it wasn't all that odd when he started receiving mail to the house addressed to Dr. Mattie Mason.   Upon Karl's death, I brought Cream and Mattie to live with me.   Cream was immediately at home in the new place, but Mattie sat under the dining table, growling and attacking feet, legs, anything where he could draw blood, and wasn't happy about Cream being there either.   It was obvious that Mattie needed to be returned to Karl's place that same evening where he stayed for another few days on his own while I packed up and emptied out the apartment.   He had to see everything leaving and see that his dad wasn't coming back home.    I debated long and hard on what I would be able to do with Mattie considering his first response to a new home.   Upon the guidance of CAPS (Citizens for Animal Protection), I took him back to the new apartment and kept in small quarters for several days and then re-introduced him to Cream and letting him have the run of the whole place.   He quickly adjusted and I was so glad because he was so worth the extra effort to bring him into my life.
Mattie quickly decided that all leather purses and shoes were his to be used as race cars on the carpet.   He policed the back patio for intruders — birds, cats, leaves, while Cream slept.
After Karl died, and Mattie and Cream came to live with me, they quickly adapted from the outdoor litter box to an electric litter box, on sale cat food to Kitty Kaviar (dried bonita flakes) and whatever their palates desired, occasional runs to Long John Silvers, beef and chicken fajita meat, hamburgers, boiled or rotisserie chicken, a cushy mattress, climate controlled environment and protection from the great outdoors.   They adjusted quite well.   I often envisioned Karl's standing there looking at the electric litter box, saying "I'll be darned!"    Mattie, being the black leather jacket/motorcycyle "he" cat, was more interested in how far the litter could be flung, where Cream was more interested in a nap.   Mattie was obviously more of a curiosity seeker and alpha cat rather than allowing the world to pass him by.
So many wonderful memories of Mattie, but mostly how was the center of attention at all classes on astrology, tarot, and palmistry, and wanted to stay close by to eavesdrop on all readings, getting to know clients who came to the house.   He truly was the man in charge.   I often thought his personality was that of a rebel on a motorcycle with a black leather jacket.
His final day was Tuesday, December 28, 2010, when he made his final exhale of breath in my arms.   Good night, sweet baby Mattie.
TOM McKEATING
April 23, 1940 – February 2, 2010
Thomas was last known to be living in Huntsville, Alabama.
REMEMBERING & HONORING A SOUL'S JOURNEY by Jeanne Mitchel
Thomas Vincent McKeating
1940-2010
To Those Who Knew and Cared for Tom McKeating:
Tom McKeating passed away after a week long battle for his life. He had congestive heart failure, and had not been feeling well for months – well, actually years. He entered the hospital on Tuesday, January 26th, and while at one point he looked like he was going to bounce back, and had joy in his eyes, it didn't last. He died the next Tuesday, February 2nd, after his sons arrived.
You all knew Tom – each in your own way. He was a man of many dimensions and flavors. But I knew him longer than most of you, and he influenced my life deeply with his big heart. I remember when we met, very late in May of 1986. A new friend, Sandra, had a party to bring like-minded people together. Tom and I ended up sitting together on the same love seat. People talked of their experiences and what they knew, but as one was speaking, I could see Tom beginning to play the "Devil's Advocate." It was a roll he really liked to play, and often watched for openings in which he could perform. One of the girls stated a few things that obviously couldn't be proved, and used the proverbial words, "I" as she spoke in absolutes. Tom took exception in his Devil's Advocate way and began his calculated attack. I caught on, and reached over and gave his leg a little slap and said, "don't do that." That touch began the next 23 years of a very close relationship that took many different forms. And I know that's how Tom was for most of you, he touched you – quickly and deeply.
Tom was my closest and dearest friend for 23 years, and I loved him dearly. His heart was so big and he was so very kind. If you ever asked for help, he would be there to help with no reservations – but you had to ask – he would never presume to interfere. He lived by his integrity and would never lie. So you could always trust that his answers and support would come from his heart and never selfishly. I often would run things by him to have a sounding board, and he always tried to stay very objective, even when the questions or concerns hit him deeply to the core. He listened to, supported and helped many people. He was truly one of the most beautiful people that I have ever had the privileged to know. I have been so blessed and graced by having him in my life these last 23 years.
To have such a big, big heart, I think his heart was weakened by his loneliness as he chose to live a very isolated life; especially, his last 20 years. Plus, he had deep disappointments in love. He had 4 wives, and never expected any of those relationships to end. But alas, he married strong-minded women, who could lock heads with his own strong-mindedness. Career was another disappointment for him, and I don't think he ever found again that close working connection like he had with American General, which started his career. It's hard on a man to not fee his worth in the working world. He struggled deeply there, but it was never clear exactly why.
Tom had a compassion that people felt, and a passion for life that was uniquely his own. Few can rival the depth that he felt, but few knew how deeply felt he really was. He was much too humble to show these feelings and didn't talk much about himself unless you asked him a direct question – yet he was always ready to help someone else. Before he went into the hospital, while he was in seeing his Doctor, his Doctor asked, "how are you doing?" Tom just answered fine. Of course, the Doctor knew that he wasn't. But that was just who he was. Tom was unique, and few can say that the relationship with their ex-spouse was so close. My husband even liked Tom, and he liked my husband. It was an unusual relationship – but then Tom was an unusual man.
Tom suffered much the last 15 years, and I am happy that he doesn't have to suffer any more. I am a better person because of Thomas Vincent McKeating, and was so blessed to have had him in my life for so long.
Tom will be missed – and there is an emptiness where he was, and a smile in my heart when I picture his face.
EUGENE VILLALOBOS
1941 – October 2004
A legend in his own time
A celebration of his life
Eugene Gary Villalobos was born in 1941 in Santa Barbara, California.
Son of Samuel Villalobos and Rena Biaggi, grandson of Joseph Villalobos.
Predeceased in death by a younger brother Gregory Eldon Villalobos, and infant siblings Eugene Alden, Keran Charlene, and Sheran Arlene who passed away as babies.
Eugene was a modern day gypsy, storyteller, world traveler. He read palms, told fortunes, made people laugh. Our dear friend died quietly in his sleep.
Eugene lived the simple life. He became a vegetarian, studied yoga, loved to dance, enjoyed a good cup of coffee and traveled light. He was the life and voice of any gathering.
A gifted master of the Planets and Stars, he loved to captivate an audience, and could hold even the most stubborn skeptic in a debate.
Eugene adored being on the road and traveled from Florida to Alabama to Texas to California, often staying with and traveling with friends, who were enchanted by his charm and tales. Eugene never wore out his welcome. He always had friends available to be surrounded by.    Friends of Eugene will be gathering for a Memorial Luncheon
Saturday, November 20, 2004 at 2:00 PM, Logan's Roadhouse – Private Room On Hwy 290 in Houston, Texas
Eugene Villalobos is survived by his beautiful daughter, Iby.
VIRGINIA  LEE WHITE BUNDY GOLIGHTLY
1934-2003
Virginia Lea White Bundy Golightly, 69, a retired office manager, passed away on Monday, February 17, 2003, in Fort Worth, Texas.
Memorial Service: 2pm Sunday at St. Gregory's Episcopal, Mansfield, TX 76063.
Survived by brothers, Benjamin and Leonard White; sons, Billy Eugeane White and James C. Bundy, daughters Karen June Strokos, Starla Jean Carter and Vicky Sue McKay, and many other relatives and friends.
Published in the Star-Telegram on 2/21/2003.   
 JUDY JOHNS
 May 6, 1944 – May 6, 2008
Mundane Astrologer & Moderator of Political Astrology elist on Yahoogroups
Judy Johns was an amazing woman, astrologer, teacher, friend, to everyone who knew her. She leaves her partner, Ted Howard, daughters Pati and Ginger, and numerous grandchildren, and her little dog Tucker. There is a professional memorial/obit for her at www.solstitcepoint.com, but this is my personal memorial for her based on the Judy I knew and miss so much.
When I moved to L.A. in 1991, Judy was one of the first individuals I met. I found her name in ASPECTS magazine as an astrologer teaching classes. I called her and got details about her classes, and it sounded like that was exactly where I needed to be. She called the class her "Pluto" class and said that for anyone to stay in the class, they needed to have strong Pluto aspects — that was just how it was. Others would just drift away from the class if they didn't have a prominent Pluto. One of the earliest things I recall in her classes was our discussion of the Nodes in the chart.
Judy was a mundane astrologer, which is the study of world events, world leaders, the charts of countries, and she focused much on the ingress charts, which is when the sun entered the cardinal signs each year – Aries, Cancer, Libra, and Capricorn. I attended her Presidential Election workshop in 1992, taught at the home of Robert Carl Jansky. Judy made it her life long study to look at the charts of politicians running our country, as well as the charts of counties, and other countries of the world. She mentioned on several occasions how she worked with Marc Penfield and also Mark Pottenger. Mark Pottenger tweaked computer programs for Judy to give her what she needed. Marc Penfield did a lot of work as well in mundane astrology.
Her interest in different research in astrology was never ending. I believe she used to take students to the race tracks to apply astrological techniques to the races. She kept her astrology simple, but she certainly got the most out of it. She had a beautiful ability to synthesize a chart and make it talk to her.
Judy was the first astrologer to introduce me to Mars Returns, and usually had my mind exploding with new information and knowledge to get into my brain.
Judy, you will never leave my heart, and you have made such a deep impact on my life. I will always love you.
~Marva
Dee Grady  —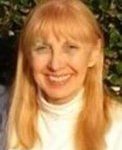 Dee Grady
1934-2017
Dee Grady passed away suddenly on Tuesday, January 31, 2017 in Houston, Texas. She was preceded by her father Ralph Grady, her mother Della Grady (Urban) and her brother Ralph Grady Jr. She is survived by her loving husband of 37 years Ted Carlson (she accepted Ted's marriage proposal on the condition that she keep her own name).
Dee was always an independent woman who had boundless energy and was willing to explore new challenges. She pioneered in the development of phone rooms (telemarketing centers) in the 1960s for automobile sales and was one of the first women hired by Blue Cross & Blue Shield in 1971 as a marketing representative where she was responsible for the Chicago Board of Education (one of the company's largest accounts). Dee was also a part time model prior to her marriage and ran a restaurant for a brief period of time.
She moved to Houston from Chicago in 1989 so her husband could pursue new career opportunities. Remaining behind in Chicago to sell their real estate, she succeeded in selling their Chicago properties in December (in the middle of a Chicago winter) in only 45 days to prevent losing their relocation financial package which expired at year end.
Dee had been a member of the Catholic Charismatic Center Core Prayer Group which she joined after attending a St Jude Novena in Chicago where a woman approached her on a street corner to tell her about the healings that took place at the Center. After experiencing the power of prayer healing, she became a Certified Healing Touch Practitioner (CHTP) and a charter member of Healing Touch International. She was also a Healing Touch Certified Practitioner (HTCP) and operated a Healing practice for over 10 years
www.DeeGradyCHTP.com
. She taught Energy Therapy classes in the University of Houston, Division of Distance & Continuing Education.
Memorials can be made to Houston SPCA, 900 Portway Drive, Houston, Texas 77024 (
http://www.houstonspca.org
)
Published in Houston Chronicle on Feb. 5, 2017