Psychic Fair Readers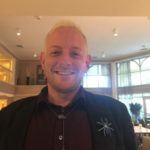 MICHAEL WHATLEY – Psychic Medium.   Michael is a third generation psychic/medium and has been reading for over 15 years.   He is able to communicate with your guides, angels, spirits, loved ones and has been able to help in finding closure and peace in one's life.   Michael has worked on missing person cases.   Michael has been able to communicate with the Other Side all his life and brings messages from your loved ones to you.  He also used the Tarot cards to answer questions you have in order for you to make better decisions about current circumstances.
CHRIS  – I Ching, Rune Stones – Chris uses ancient divination tools in his readings to be able to connect you with information meaningful to your life.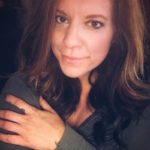 ARLESSA WISE – – Psychic Medium and Channeling loved ones who have passed from the physical existence as well as channeling soul healing and guidance with your everyday world.  I depend on my connection to Spirit and Energy to provide you with information meant to be received.
CHUCK MURPHY (from Dallas) —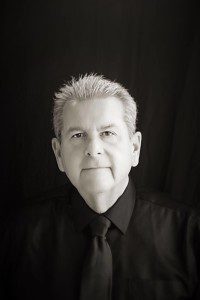 Psychic and Intuitive readings — Medium / Spiritual Intuitive / Teacher
I am a "Psychic / Medium" with over 20+ years of experience connecting clients with their Angels and Guides as well as those who have "crossed over" … In addition I am the author of the "ZERO To
Psychic" Intuitive Development Course, and a member of the International Metaphysical Ministry with my Bachelors Degree in Metaphysical Science … I am a Veteran of over 8500 Psychic and Mediumship Sessions … My Goal is to teach you how to Live in The Flow of Divine Providence and Experience the Love and Guidance of Spirit as you Develop your OWN Spiritual and Psychic Gifts … I would be honored to show you the true Beauty of your Life and your Unique Place in this Universe
BIA    — TAROT.   Bia has been reading Tarot for over 30 years.
DIANE GREMMEL –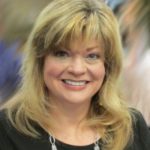 Psychic, Medium, Pet Communication Diane has had psychic and mediumistic abilities since childhood and has given readings professionally for nearly 20 years. She is a writer, teacher and is skilled in Numerology and Tarot. Her preferred way of reading is from a purely psychic standpoint, using only the energy she picks up from the client.
JOEY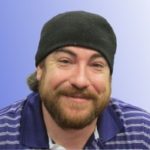 "The man that lives in two Worlds"
Named by a Native American Elder and adopted into the Wolf Clan, Shadow Warrior is a Peace Elder, Healer and Spiritual Teacher. After walking many paths of enlightenment in this life, he has come to a sense of higher-being and is balanced with the Divine Energies. In touch with many of his past lives, he can assist you in past life regression.
Shadow Warrior has been doing readings from Animal Spirits, Runes, Tarot, Pendulums and Two Leg Spirit Guides for over 21 years. With a degree in Business Administration and published Author, he is able to intuitively counsel and guide those who need Spiritual, personal and business advice. Recent acknowledgements, Shadow Warrior was asked by the Cambodian Buddhist Temple in Houston, Texas to teach the Dharma to "The Americans."
LORI BANGS –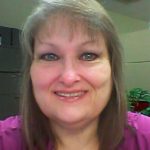 Tarot, Empath; psychic readings.  Lori holds your hands and tunes into you for communicating with your guides to answer your questions.  Lori has been working with clients for over 34 years and has much experience to share.
GENEVIEVE –   Tarot cards – Genevieve is a gifted and talented Tarot reader who is able to tap into your questions and areas of interest to guide you through current and upcoming issues in your life.
.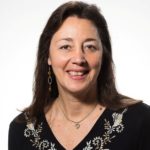 GINA HIGDON –   Akashic and Aura Soma Consultations.   Akashic Record Teacher and Consultant and Claim Your Life Instructor, Aura Soma Practitioner and study the Life Cycles of Astrology which expand her ability to identify and communicate energy and order of the universe. An avid learner of metaphysics for over 25 years, assisting others in finding their Passion, Joy and Life Purpose.
JILL SMITH – Tarot, Intuitive
KATHY –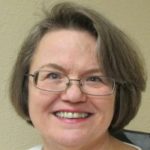 Numerology, Akaschic Records. Akashic Records is one name for the Book of Life, the universe's collective knowledge library. I use tarot cards and archetypal cards to help understand what the Akashic Records wants you to know today. Akashic Records are the collective intelligence of the universe. All knowledge, history, and future are accessible in the Akashic Records. We will open the records with a prayer and the vibration of your name with open your record. Your questions will be answered by the record keepers, masters, and Loved ones who only want the very best for you.
PATTY ADAMIK  –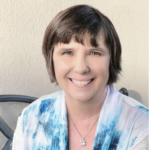 Intuitive Drawing Readings.  Patty is a Certified Intuitive Artist™.  She has completed rigorous training and development to help you channel information from your highest self and also Infinite Source.  Her practice is grounded in Continuum Movement as a method of communication with the Field of Fluid Intelligence.  Intuitive Drawing translates that information into visual form that can be analyzed and acted upon.  Connect with your Higher Self and Infinite Wisdom to get the answers to your most pressing questions  about business, health, relationships or money.
LAI – European Psychic, Pet Psychic, and more.
LEX, 'the psychic artist' is a 4th generation Prophetic Dreamer, Energy Healer at Lucia's Garden, Spiritual Teacher, Award Winning Artist, Certified Oneness Blessing Giver and student of Healing Touch – a leader in energy medicine. Raised in the holistic community, her Great-Grandmother and Great-Aunt were Curandero (traditional native healers) at the turn of the century. Naturally intuitive, she began tuning into a persons aura and picking up information about their life via spiritual guidance and dreams as a child. Creativity became a postive outlet to process all the intuitive and prophetic information. Her psychic sketches and art, takes on many forms from the surreal to symbolism, landscapes to abstract, current events to futuristic. Lex is classified as a NDE (Near Death Experience) survivor who drowned in the rivers of Mt. Shasta in northern California as a teenager.

Gifted with the ability to intuitively tune into the recipients auric field, she draws or paints a pictorial interpretation of the aura, then uses the picture to give a psychic reading in relation to the clients life.
Lex began reading cards over 15 years ago by studying Destiny Cards, the origin of the ancient wisdom of the Three Wise Men, also known as the Art of the Magi made famous by the story of baby Jesus. She specializes in the following therapeutic arts and energy medicine services for helping you heal yourself from every day stress or trauma: Energy clearing (Limpia) which removes negative energy from a person or their home. Psychic Postcard Paintings 5 x 7 (Pen, Ink & Watercolor). Chakra Balancing via Prana (Non-Touch), Kinesthetic intuitive work like (EFT) Tapping or Polarity Testing to see how you relate to money and abundance or diffuse triggers if you get stuck in reoccurring emotional pattern; and Angel, Love or Holy Cards to help guide you to make wiser choices in your life and shift your energy to be more lovingly positive.
KITTY NELSON –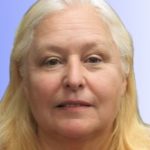 Kitty Michele has studied a vast array of Healing modalities to become a Master of Reiki, practitioner of Re Hu Tek, trained in Healing Touch, Body DetectiveTM Cellular Release, a certified Aroma-therapist and Herbal Specialist, Massage and Cranio-Sacral Therapy. She is a graduate of Chuck Murphy's Zero to Psychic program, a Priestess of Mary Magdalene's Order of the White Rose and working on the study of Osteomancy. As an avid researcher she is constantly adding to her repertoiret o help bring about balance and guide you along your Way.
A devoted Teacher of Energetic Healing, Magick, Tarot and Meditation, she provides Spiritual Guidance and support, as well as sharing in her passion for healing through food, essential oils and essential nutrients. Kitty Michele comes with a loaded toolbox!
As a lifelong student of the Metaphysical and Paranormal world, she has investigated and cleared cemeteries, churches, homes and businesses of stuck and sometimes disruptive energies.
MARVA MASON – Astrology, Tarot
MISSY – Psychic, Intuitive, Connecting with The Other Side  Missy reads the Aura which provides her with a vast amount of information to guide you in your current situations.  When she was 8 years old, she began seeing auras.  Today, she is an accomplished Deep Trance Medium, successful with folks who have tried everything else. Her Guide Seth shows her answers to your questions and she passes the information on to you.  Missy has developed her clairvoyant and clairsentient skills to a remarkable level.  She talks to her Spirit Guide, Seth, as easily and comfortably as most of us chat with each other.
P K –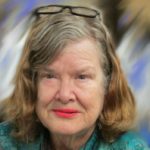 Cards of Dentiny, Numerology, StarGate cards. P K uses the StarGate cards, which is a different style of divination cards. STAR+GATE is unlike any other divination. It consists of 96 cards: A through L, and 1 through 85. The cards are two sided with a picture side and key word side with symbols. The set also comes with a Sky Spread layout and a Circle of Pattern map that adds information to the reading. PK also offers readings from the Cards of Destiny system.
ROSALEE McINTOSH –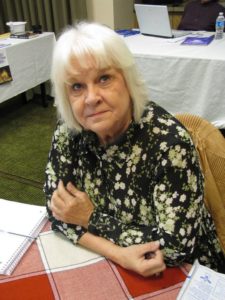 Tarot, Psychic, Past Life, Palmistry Gifted psychic with many talents providing answers and guidance for your current situation. Delves into Past Lives as they affect you today. Rosalee has a unique approach to your everyday concerns. She has over 20 years of multi-faceted training. RosaLee has been guided by St Germaine, working closely with the archangels and ascended masters to share transformational tools and provides personal assistance as a "soul aide: to those souls opening to fulfill their Divine life purpose.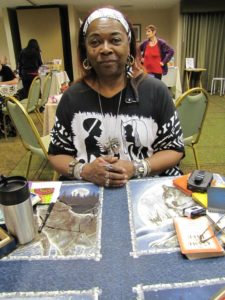 YVONNE WASHINGTON –
Psychic, Tarot, Healer, Energy Worker, Channel, Medium Yvonne uses an endless array of tools as she counsels with you toprovide answers for your life – past, present and future. Yvonne is a beautiful soul who reaches into your soul and heart with empathy and "knowing". Yvonne knows how to dig into the core of your being and is able to provide health information. She is a spiritual counselor, psychic, medium, channeler, healing intuitive, medical intuitive, card reader, energy bodyworker, minister Shaman, Reiki Master, astrologer, numerologist, LMT, mediator Silva, Healing Touch, Tense Touch, Huna, Certified herbalist hypnotist, NCHP, ND candidate.
GRANT GUDMUNDSON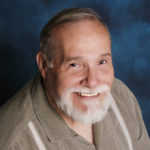 Grant Gudmundson is a metaphysician who comes into Houston from Salt Lake City once or twice annually and is available for readings of the aura.     Grant Gudmundson is one of the most respected teachers and personal counselors in the United States and Canada today.   Thousands of clients since the 1970's have called upon him to help them understand and improve various aspects of their lives.
Grant is noted for his expertise in perceiving and "reading" the human aura (the field of light that is within and around all things existing in nature.  He also teaches the principle of meditation and many other metaphysical studies.   Says Grant, "Meditation is the key to attunement with your spiritual origins and leads to the genuine peace of mind we are all looking for."