Psychic Fair Vendors
PAPILLON HEALTH & WELLNESS —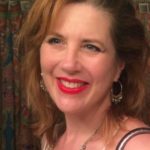 Lymphatic Facials, Healing Touch  –  Leora is a multi-skilled therapist.  A graduate of Berklee College of Music, Leora worked as a music therapist prior to obtaining a graduate degree in Occupational Therapy.   Throughout a 20 year OT career, working in hospitals, nursing homes, and schools, Leora continued her musical path as a singer-songwriter.  Leora retired from the medical arena in 2014 due to disabling Lyme Disease.  As a result of her own journey of transformation, including a 120 pound weight loss, Leora created Papillon Health & Wellness.  Come receive Angelic Reiki healing sessions.  Leora will also be available for bodywork using Lymphatic Facials and Craniosacral  mini-sessions.   All sessions are $20 for 15 minutes.   Information on Papillon's nutritional and skincare products will be available.
Angelic Reiki works with the highest energies of the Angelic Realm in order to manifest healing and balance on the physical, emotional, ancestral, and karmic levels.  Angels and Archangels are not restricted by by time or distance.  The potential for self healing and to send healing energy to others is limitless, as is the possibility for re-balancing and self-healing.
APOTHECARY B — Crystal elixers, misters, oils, custom oil blends.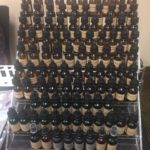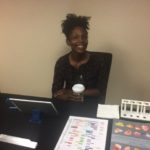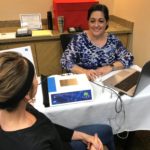 eBalance LLC –   Our quantum biofeedback device identifies subtle, stress potentials within the body and highlights your unique stress areas and applies feedback in the form of frequency to correct energetic imbalances on physical, mental and emotional levels.  This information reflects a profound system of communication that demonstrates the body-mind intelligence and inter-connection.   This biofeedback process is passive allowing the client to relax, while the harmonic frequencies assist the body's self-corrective, natural defense mechanisms, by encouraging homeostasis and relaxation.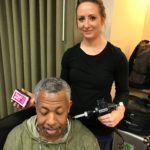 Dr. Danielle Cockburn –  Testimonial Spine and Fitness     Dr. Cockburn is a Holistic Doctor.  She specializes in Complementary and Alternative Medicine through the use of Applied Kinesiology, Sports and Neurology Rehabilitation, Functional Clinical Nutrition, diet and weight loss, detoxification, phyto-hormone therapy, sports medicine for amateur/professional athletes and joint mobilization.  These techniques create a focus on a drug-free, non-surgical approach to the individual patient.  Her vision is to guide patients to achieve their health and wellness goals.
MARIANA – Soul Healing Jewelry0
GEORGE THOMAS – Matrix Energetics – George B. Thomas is a Certified Practitioner of Matrix Energetics and Certified Hypnotist, using Faster EFT and Focused Mind Healing in clinical & remote (Skype) Sessions by appointment.
During the Fairs, he offers "Mini-Sessions", accessing Grace for all manner of physical, mental, emotional and spiritual discomfort.
LYN GREEN– Chair Massage, Reiki.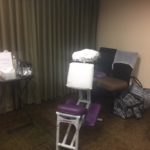 TREVOR SAGER – BCom, TR, MSAIR, MRASA   REFLEXOLOGY –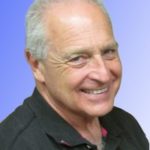 Trevor recently relocated to Houston from Cape Town, South Africa and has set up a Therapeutic
Reflexology practice in Bellaire.  He was certified by the South African Institute of Reflexology in 1987 and registered as a Therapeutic Reflexologist by the Allied Health Professions Council of South Africa. Trevor is also a full professional member of the Reflexology Association of America and the South African Reflexology Association.  He was certified by the South African Ayurvedic Medicine Association and registered as a practitioner by the Allied Health Professions Council of South Africa.
Trevor is also an Acupressure or Body Reflexology therapist.  He graduated from the University of Natal with a BCom degree (business science).  Trevor has been intimately involved in the health and fitness industries and is a certified Body
Conditioning Instructor. He was one of the pioneering instructors of aerobics in South Africa.
Trevor has been practicing Reflexology for 27 years and August 2014, opened a Therapeutic Reflexology practice on West Loop South in Bellaire. It is from here that he strives to achieve his primary goal of dispensing well being.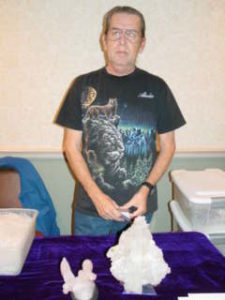 WAYNE DARLING and AURA PHOTOGRAPHY
The Aura camera is able to capture all the various colors making up your energy field around your body. The colors and images are then interpreted as to what is going on in your life at this time.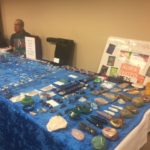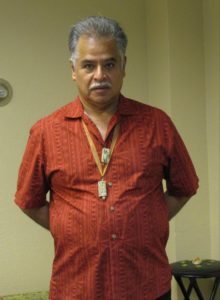 JUAN CASTRO
–
Healer, Energy Worker Using healing techniques and music, Juan relaxes you and cleanses your aura, senses problems in your body and sends energy to where it is needed. He loosens stress, unblocks energy for release.   Juan has been with the fairs since its inception and continues to offer his healing work to those in attendance.
NOBLELADY BOUTIQUE & SPA  – jewelry